Laptop 2 in 1 Promo Lazada Intel Inside Laptop + Tablet Generasi Ke-6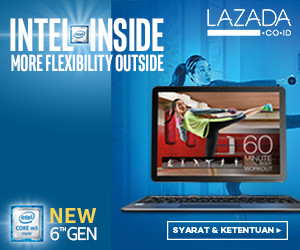 Lazada.co.id menggelar promo Intel Inside baru 6th Generation laptop + tablet 6th generation, disini Anda bisa menemukan jajaran laptop dengan prosessor Intel generasi ke-6.
Beli laptop Intel 2 in 1 tablet disini atau klik banner yang ada di halaman ini


SENO is an enthusiastic tech geek and loves everything abut tech. SENO loves covering the news about the latest Gadgets, Game and Gizmo.
You might be interested